Fashion Forward: Get Expertly Crafted Clothing from Top Clothing Manufacturers in Pakistan
Bringing Your Clothing Vision to Life: Exceptional Manufacturing Services by Specialized Clothing Manufacturers in Pakistan
Are you looking to connect with the right clothing manufacturers in Pakistan to take your apparel business to the next level?
Look no further than Rijiz! As the apparel industry is rife with many garment manufacturers Pakistan, finding the perfect match can be a daunting task. But fret not! We are leading Pakistan apparel manufacturers with a one-stop solution for all your clothing manufacturing needs.
So, If you're looking for such a clothing manufacturer with a proven track record of excellence, look no further than Rijiz. Contact us today to learn more about our services and how we can help take your business to the next level.
Custom Clothing Manufacturers in Pakistan, Manufacturing Exclusive Clothing
If you are looking for a custom clothing manufacturer in Pakistan that can meet all your unique requirements? Look no further than Rijiz, where we provide a wide range of custom clothing options to bring your vision to life. Unlike other bespoke apparel manufacturers, we offer full custom clothing manufacturing services with endless customization possibilities.
At Rijiz, we pride ourselves on delivering top-quality clothing that meets your exact specifications. From screen printing and embroidery to digital printing, private label clothing manufacturing, cut and sew clothing manufacturing, and custom designing, we offer a comprehensive list of customization options that are unmatched in the industry.
Different Services That We provide
Rijiz provides custom private-label manufacturing for a wide range of clothing products. From sweatshirts and hoodies to casual clothing, gym wear, jackets, and more, we offer the best private labeling services at competitive prices. We guarantee the highest quality and precision in our production process, ensuring that your brand stands out in the market.
We manufacture and craft unique embroidery designs for your clothing items, tailored to your specific requirements. Whether you're looking for a subtle logo or an intricate design, we can bring your vision to life. As the leading cloting manufacturer Pakistan, we deliver exceptional quality and attention to detail in every embroidery project.
We use advanced printing techniques to ensure that the ink infuses directly into the fabric, resulting in vibrant, long-lasting designs. Our experienced team of professionals pays close attention to every detail of the printing process, ensuring exceptional quality and timely delivery of your sublimated garments.
Looking for high-quality screen printing services for your clothing line? At Experto, we have the experience and expertise to produce custom screen-printed garments with precision and quality. With our commitment to excellence and attention to detail, we are confident that we can deliver the best screen-printed clothing for your brand.
Here's Our Clothing Manufacturing Process
Why Rijiz Is among one of the Leading Clothing Manufacturer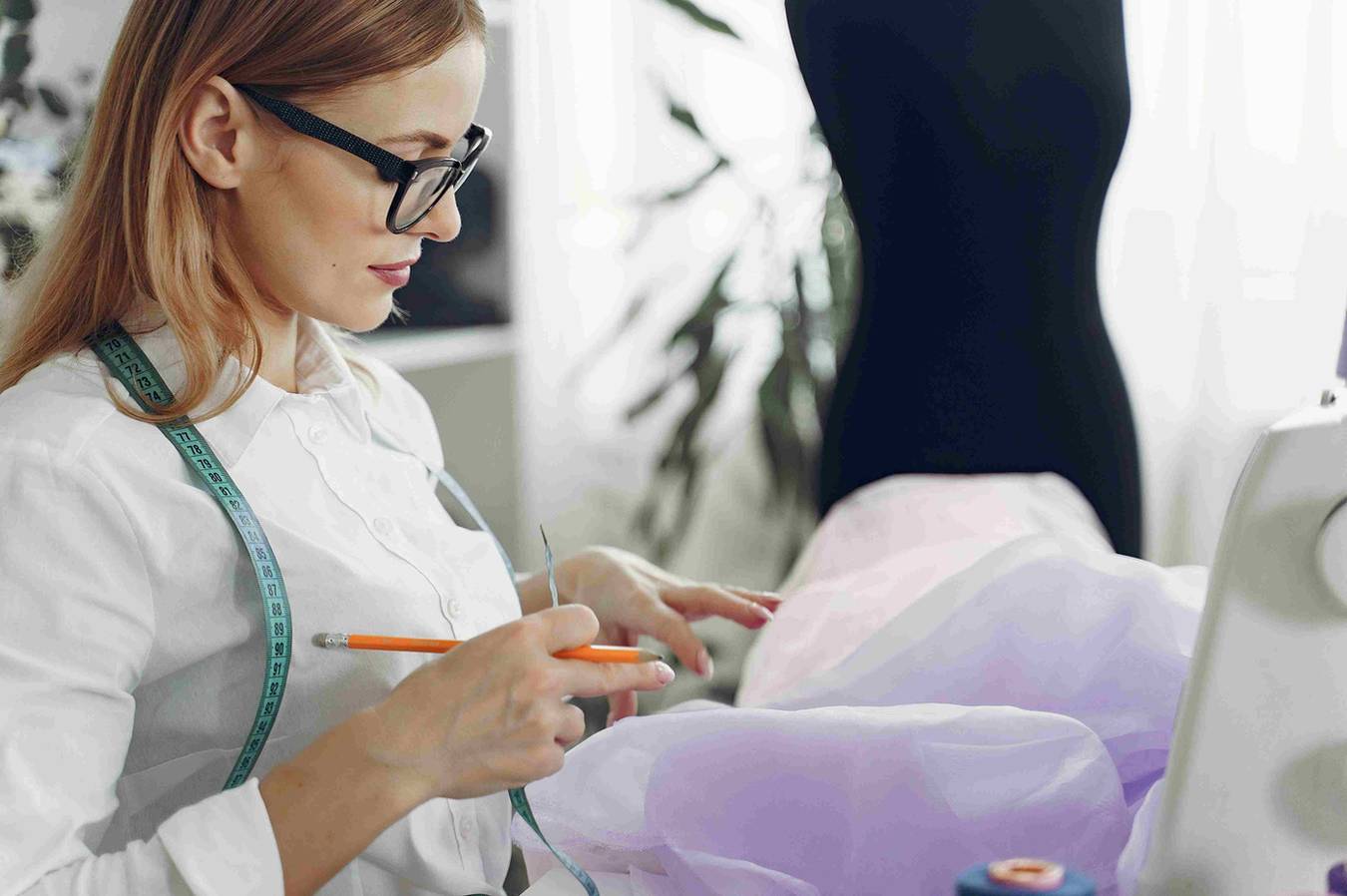 Guaranteed Quality Products
We take quality seriously at Rijiz. All of our products are made using the best materials and are rigorously tested to ensure they meet our high standards.
Low MOQ, Zero Inventory Risk
We understand that inventory risk can be a concern for our clients, which is why we offer a low minimum order quantity. This means you can order exactly what you need without worrying about excess inventory.
Exquisite Custom Styles Available
We offer a wide range of products and styles that can be customized to meet your needs. Our expert team is here to help you design the perfect product for your brand.
Creative and Unique Designs
Our design team is committed to creating innovative and unique designs that will make your brand stand out. We're constantly pushing the boundaries to create something truly special.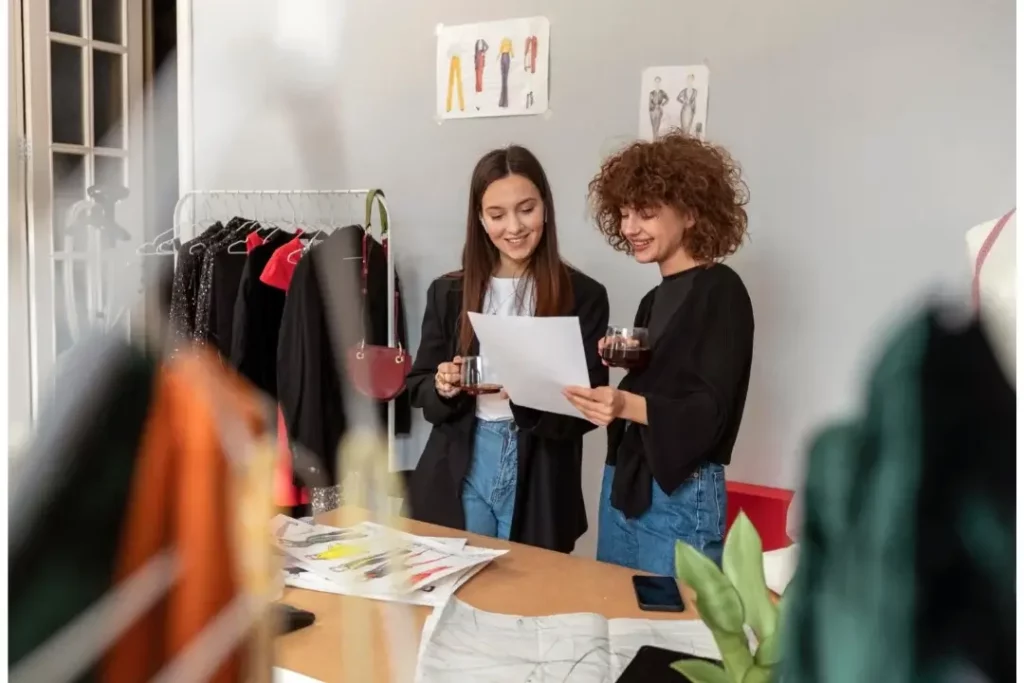 Endless Customization Options
We offer a vast array of customization options to choose from. Whether it's the material, color, or design, we can help you create the perfect product for your brand.
LET US BUILT A FLOURINSHING BUSINESS TOGETHER
Start your  flourishing business with us. We will help you start your own fashion brand and our experienced team will provide you full consultation service  to help you grow your business in  no time. We are one-stop solution for all your apparel manufacturing and business startup needs.
Factory's Profile & Portfolio
If you want to see the profile of our clothing factory, then click on the download button. 
If you want to see the previous work of our clothing factory, then click on the download button. 
Great manufacturer. Good contact and quick delivery.
I used this company for my new clothing brand. They are really easy to communicate with and provide excellent quality clothing, with really competitive prices. Will definitely be using them again.
No Laws To Infinity
2022-10-27
Great material of T-shirts and customer service, just very long shipping time and a few minor inconveniences, that were eventually solved
I personally appreciate the work of this garment factory, their work and services are professional and satisfactory. No doubt in saying, rijiz is the best Pakistan clothing manufacturers. Cheers from Romania.
I think they are one of the responsible , and respectful, supplier to work with, they produice quality, and delivery is on time, very friendly and helpful
Great Recommendation to work with RIJIZ. they are Really Quality producer
Strongly recommend Rijiz, it was a great journey from start to finish. Being new to the industry the focal person was so transparent and we had strong communication throughout the entire process. Thanks for all working for quality blank hoodies and t-shirts in cotton fabric as per our required GSM for my business of print on demand. I really appreciate the continuous support & consistency of team rijiz and will definitely keep working with them for long term! Happy to have you as a partnered clothing factory.
Fantastic product
FREQUENTLY ASKED QUESTIONS
The manufacturing costs of clothing are based on various factors such as the quantity, types of materials used, and customizations requested. Hence, there is no fixed answer to this question. But you can directly contact us for further details about the production cost and technical information. We will provide you with an estimation according to your desired order and specifications.
The time it takes to manufacture your clothing products depends on various factors such as the quantity, type of products, and production scale. But at Rijiz, we manufacture clothes efficiently using advanced automated machines, ensuring prompt delivery of your order. So you will get your clothing products in less time than other traditional manufacturers.
At Rijiz, we guarantee the production of the highest quality products. Our products undergo strict quality controls to meet international quality standards. That's why we ensure the durability, tear resistance, and overall quality of our clothing.

Ask all your related queries. We will provide you with 24/7 online support and consultant services.