Bespoke Sportswear Manufacturers Pakistan; Delivering Exceptional Quality And Design
" Our sportswear clothing, engineered for optimal performance and comfort"
Are you looking for such Sportswear Manufacturers Pakistan that specializes in creating authentic sportswear apparel? Or do you need a company that offers a vast array of sportswear production facilities? If so, Rijiz is the perfect choice for you. As one of the most renowned sportswear apparel manufacturers in Pakistan, with a proven record of delivering outstanding work for many prominent European brands. Our wealth of experience in the sportswear apparel industry has enabled us to specialize in all types of sportswear clothing production, from traditional manufacturing methods to the latest private labeling services. With Rijiz, you will have access to all the sportswear services you could ever need under one roof.
The Sportswear Apparel Manufacturers In Pakistan; Experts In Sports Clothing
We are dedicated to providing our customers with a wide range of bespoke and custom sportswear cloth manufacturing services. As a leading Sportswear Manufacturers Pakistan, we specialize in producing a diverse array of custom sportswear apparel, including football, tennis, soccer, rugby, netball, and many other major sportswear categories. Our team of experienced professionals has years of expertise in the sportswear apparel industry, making us well-equipped to handle all your sportswear production needs. From traditional manufacturing methods to the latest private labeling sportswear manufacturing, we are your one-stop shop for all sportswear manufacturing services. Furthermore, we understand that every customer has different requirements, that's why we offer very low minimum order quantities for our products.
Explore Our Divers Range of Sportswear Apparel Products
We manufacture a variety of soccer clothing and uniforms in custom sizes, colors, and customization options. Our expert craftsmanship ensures that each piece is designed to provide optimal performance and durability on the field.
We manufacture all types of basketball sportswear products using the latest technology and quality production methods. Our clothing is lightweight, breathable, and designed to maximize performance on the court.
American Football Sportswear
We manufacture and supply American football sportswear with a variety of customization options to choose from and all custom sizes. Our uniforms and apparel are designed to meet the demands of the sport and provide maximum protection and flexibility.
Netball sportswear clothing is in high demand, which is why we manufacture sports clothing that is feminine and stylish, perfect for any team. Our netball uniform products are designed to provide optimal performance and durability for the demands of the netball sport.
As ice hockey is a fast and flexible sport, we manufacture sports clothing that provides maximum protection and flexibility for the fast-paced action of the sport. With hundreds of customization options, Rijiz is one of the best Sportswear Manufacturers Pakistan to deliver most vast variety of ice hockey uniforms.
Looking for cricket sportswear products for your team or want to add another collection of one of the world's popular sports clothing? Our cricket sports clothing can meet all your needs. We manufacture cricket sports clothing products in all custom sizes and colors. Hit it out of the park in our cricket sportswear.
We provide all types of tennis sportswear clothing production, including options for men, women, and teenagers. Personalization options include custom sizes, custom fabric selection, and printing or embroidery.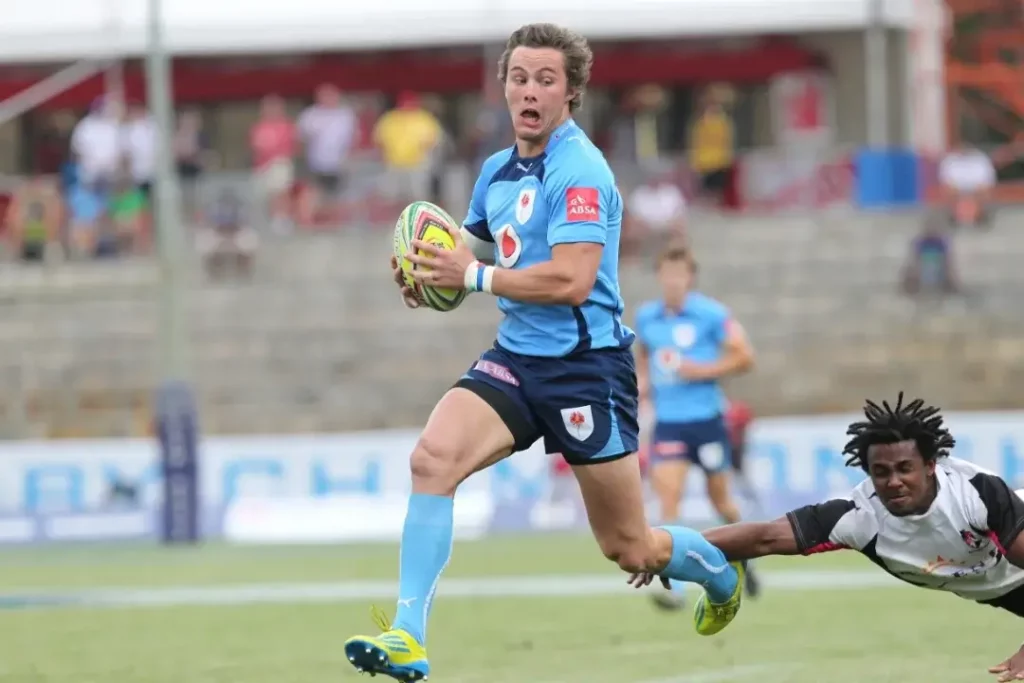 Looking for optimal rugby sports clothing? At Rijiz, we make high-quality rugby sports clothes and uniforms. Our clothing can withstand the rigors of the sport while also providing a sleek and professional look.
Here's Our Detailed Sportswear Garmemts Manufacturing Process
Different services we provide as an Authentic Sportswear Manufacturers Pakistan
At Rijiz, we pride ourselves on being the premier sportswear manufacturer Pakistan, offering a wide range of services to meet the needs of our customers. Here are some of our other manufacturing services.
Private Label Sportswear Manufacturing
We understand that every brand is unique and that's why we offer private-label sportswear manufacturing services. This means that we can produce sportswear products under your brand name, giving you the freedom to create a unique image and a strong brand identity.
OEM Sportswear Clothing manufacturing
We also offer OEM (original equipment manufacturer) sportswear clothing services, which allows you to take advantage of our expertise in the sportswear manufacturing industry. We can help you design and develop sportswear products that meet your specific needs, whether you're looking for high-performance gear or casual clothing.
Cut and Sew Sportswear Manufacturing
Our cut and sew sportswear manufacturing services allow us to create customized sportswear products that are tailored to your exact specifications. We use state-of-the-art equipment and techniques to ensure that your sportswear is of the highest quality and that it meets your exact requirements.
5 Reasons Why Rijiz Is the Ideal Sportswear Manufacturer Pakistan For Your Business
Unmatched Quality Assurance
At Rijiz, we understand the importance of providing our customers with only the highest-grade sportswear. Our commitment to quality is evident in every step of our manufacturing process, from sourcing the finest materials to implementing strict quality control measures. When you choose Rijiz, you can trust that you will always receive products that meet the highest standards of excellence.
Zero Inventory Risk with Flexible Minimum Order Quantities
Partnering with Rijiz means you don't have to worry about tying up your capital in inventory. Our low MOQs allow you to test the market with a small investment and scale up as needed.
Rapid Turnaround and On-Time Delivery
We know that time is of the essence in the fast-paced world of sportswear. That's why we have streamlined our operations to ensure that orders are processed and shipped out as quickly as possible. You can count on Rijiz to meet your delivery deadlines, so you can focus on growing your business.
Unsurpassed Support and Business Consultation
At Rijiz, we just don't provide you with sportswear manufacturing, But also partner with you to help you succeed. Our team of experts is available to provide support and consultation throughout the entire process, from product development to shipment. We will work with you to ensure that you are completely satisfied with your order.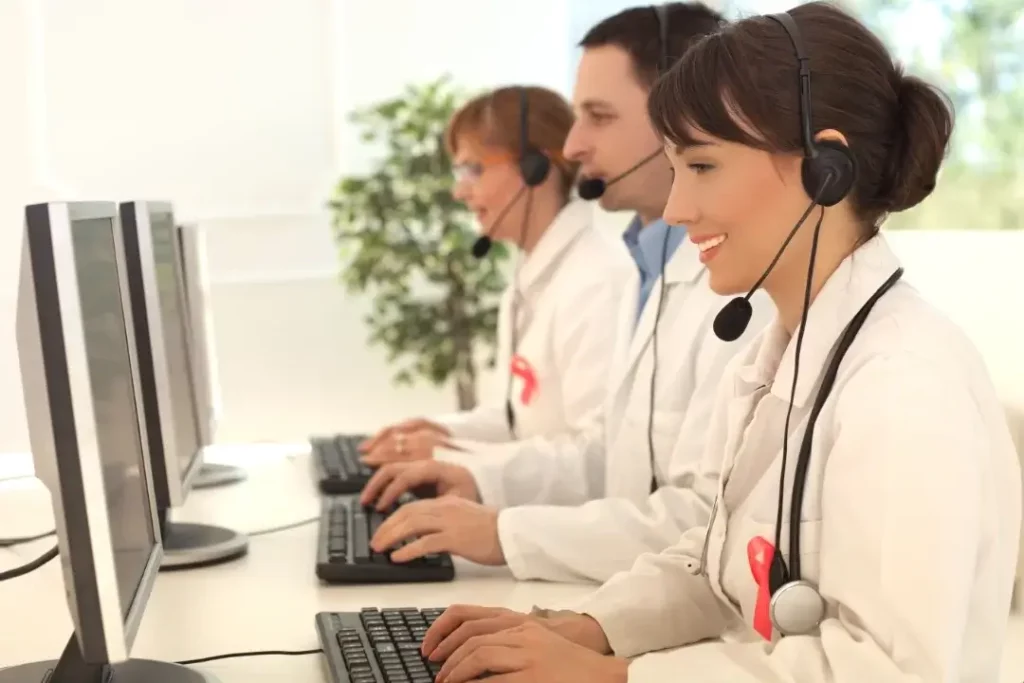 Endless Customization Options
The sportswear industry is constantly evolving, and we understand that you need to stay ahead of the curve. That's why we offer hundreds of ways to customize your products, so you can create a unique and distinctive brand that stands out from the competition. From custom fabrics to unique designs and prints, we will help you create sportswear that truly reflects your brand identity.
FREQUENTLY ASKED QUESTIONS
To place an order for sportswear clothing products, you can reach out to us via email or by filling out our contact form. We will promptly respond to your inquiry and process your order.
The cost of production for sportswear clothing products varies based on the quantity of the order and the type of product. Therefore, there is no set cost. For specific pricing and technical information, please contact us.

Ask all your related queries. We will provide you with 24/7 online support and consultant services.