Due to the increase in population and the interest of a number of people in startups and establishing their businesses, a boom has been seen in different sectors of several industries. In the past few years, the same boom happened in the textile and garment industry. On these bases, the demand for bespoke clothing services has also increased. The number of companies offering bespoke clothing services around the globe and serving the audience and brands. 
As a clothing factory, RIJIZ also operated as Bespoke Clothing where we offer customising and personalizing clothes for startups & established clothing brands by following all high-end standards to meet the quality and specific requirements. In this process, we only focus on fine detailing and quality tailoring of garments to ensure the client & brand's satisfaction & keep our brand's target audience happy & loyal
The goal of our bespoke clothing services is to meet the brand requirements which leads them to get an identity in the market. We manufacture a variety of custom clothes production and sampling full of dedication and professionalism and as a result of this, our clients and brand get premium quality products as per their targeted niche within the best lead time. RIJIZ offers the best bespoke clothing services with 24 hours available to assist you.
You should contact us to avail any of our premium bespoke clothing services to make your dream projects a reality.
Fabrics are the basic block of a garment. The quality of cloth is determined by the type of fabric used in it as all of us know there are dozens of fabrics out there. Cotton, Cotton blend, polyester, and nylon are some common types of fabrics used in everyday clothing. Cotton fabric is a bit expensive while the polyester fabric is cheap.
We use high-quality fabrics in all kinds of clothing items, like t-shirts, hoodies, tracksuits, sweatshirts, leggings, sports uniforms, jackets, and so on at very competitive prices. 
We are well aware of the more demand for white cotton fabric and black cotton fabric and we not only deal in these colors but also provide the service of custom fabric knitting & dyeing, like organic cotton, cotton blend, cotton jersey, cotton fleece, pique cotton, cotton elastane, polyester jersey, interlock, polyester mesh, polyester fleece & so on in maximum available colors and GSM.
In bespoke clothing and custom-made clothing, patterns are considered the core of any product and brand's idea. Without a proper pattern, the sizing of garments can't be accurate. Every brand needs a different style of sizing and designs and we are well-known for this requirement. In this process, we make blueprints of a brand's custom garment on a piece of paper or cardboard and after its approval, we do pattern grading. Based on this blueprint the fabric is cut into pieces and from here the real manufacturing process of bespoke clothing starts.
In our bespoke clothing services, we offer pattern designing for all kinds of apparel needs. With a high-precision blueprint, we ensure production at accurate measurement.
Depending on brand mentioned sizing, design, and style we do manual as well as automated pattern grading using the latest software. We provide the brand and client with accurately fitted garments according to their need.
The garment manufacturing process starts with pattern cutting, making it the base. Cutting is also said to be a process of separating garments into different small components. Traditionally cutting is done manually, but many advanced machines can do the process as well with much more efficiency saving time.
Our bespoke clothing use both manual as well as machine fabric cutting by spreading the fabric on the fabric cutting table. The machine-cutting process is a bit more expensive than the traditional one but it is a more accurate and fast process. Our expert cutting masters ensure accurate measurements and the cutting process is done very precisely according to the exact patterns. Thus we make a perfect piece of garment for you as per the client's or brand's given requirements.
Embroidery is a decorative piece of stitch placed on a garment to enhance its properties. Custom embroidery is usually used by businesses to advertise their brand on garments.
In our bespoke clothing, we provide different kinds of embroidery services like direct embroidery, patch embroidery, appliqué embroidery, chenille embroidery, woven embroidery, etc. To achieve specific embroidery designs we use different embroidery machines to make our process more efficient and accurate.
We are specialized in creating high-quality custom embroidery on any garment which adds a new look to the garment. We use high-quality viscose threads in our embroidery processes to ensure their beauty and quality.
Printing services are widely used in garment and apparel manufacturing. The printing process is known as applying color to the fabrics. Different kinds of methods are used in this process. The main purpose of fabric printing is to produce attractive designs and artwork and to transfer the brand's logo to the garment.
In Rijiz's bespoke clothing, we do all kinds of textile printing for your garments. We provide, roller printing, screen printing, puff printing, silicon printing, water-base printing, oil-base printing, direct-to-fabric printing, vinyl printing, flat screen printing, 3D printing, ink-jet printing, and also sublimation printing.
We provide a smooth and accessible sublimation printing service while ensuring high-quality color production so that your garments will look pretty and natural. 
Stitching is a very important process in garment manufacturing. It starts with a thread being looped in a machine via intra-looping and interlacing and then the already cut pieces with artwork on them are stitched together to make their exact shape as a ready-to-wear garment.  
In bespoke clothing, our factory offers different types of stitching options for your custom garments. Starting from chain stitch, detached stitch, singer stitch, union stitch, feedo stitch, zig-zag stitch, double needle, flatlock stitch, and lastly overlock stitch. We provide all these stitching services using our latest machines and it gives neat and clean stitching to the garments.
In our industry, we are equipped with the latest technology of machines to fulfill the need of small and large-scale bulk production efficiently and fastly. By having professional and skilled stitchers we are proud to provide our clients with quality garments in a short lead production time. We have the capacity and capability to meet the low MOQs and high MOQs orders. 
Quality control is a process in which it is ensured that the product has achieved the quality requirements given by the customer. In the apparel and clothing industry, the product's quality is based on some factors like sizing, stitching, labeling, durability, visually appealing, and reliability.
We know that during the manufacturing process, there may be left certain defects in a few pieces after bulk production. But our quality control process is practiced from the very initial stage in apparel manufacturing and before the final finished garment. This involves checking, fabric, color, artwork, design, and finished garment quality.
Here we offer 5-star quality control on all our garment products. We check the quality of stitches, patterns, embroidery, labels & tags, custom patches, fabric, printing, and the final product. We ensure that our final product has achieved all the given requirements and meet all the standards of the brand and their target audience.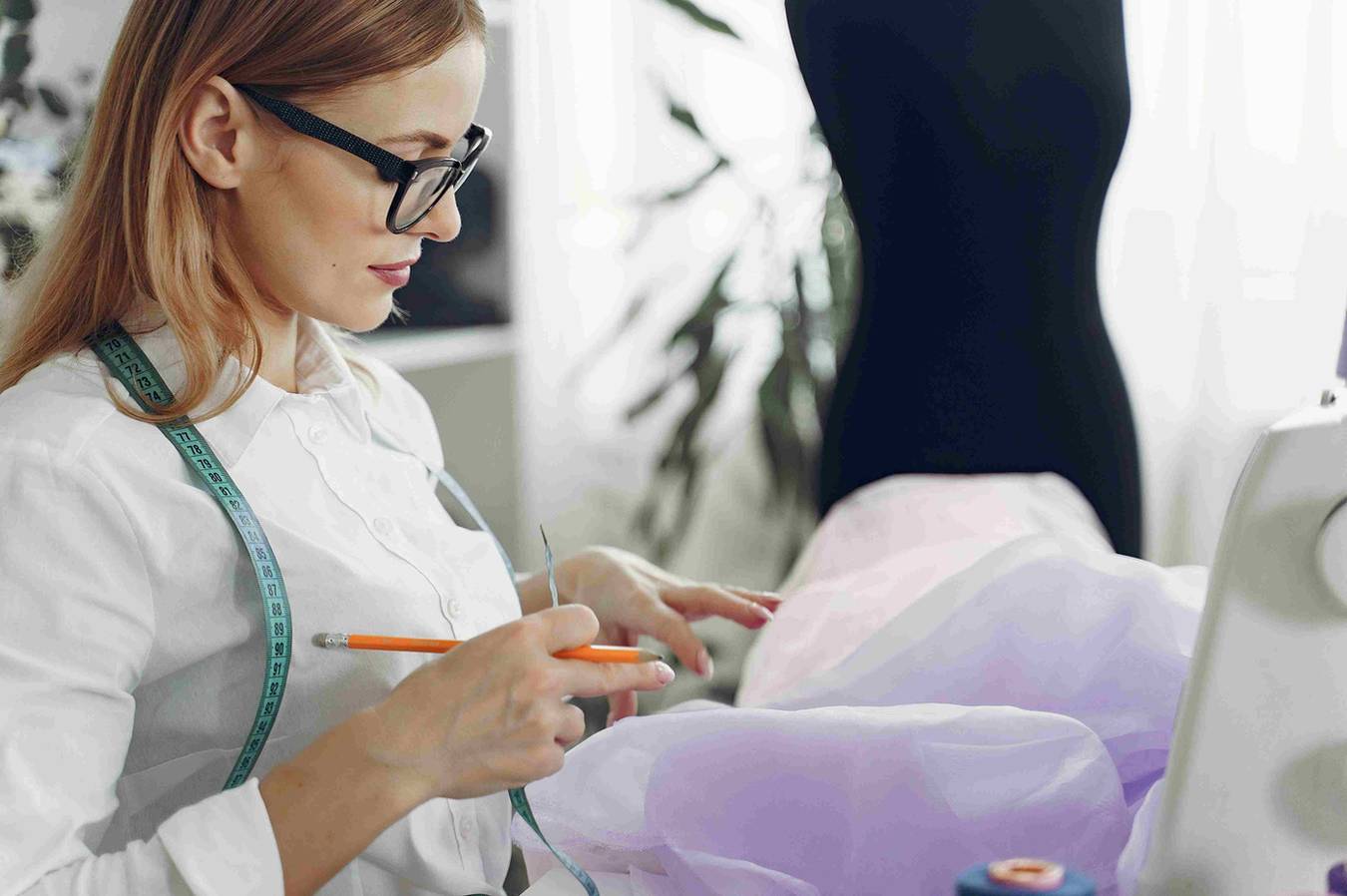 The use of labels or tags is said to be a fundamental branding technique in today's fashion industry as they give information about the material, items used in the product, and brand. A label or tag is something that catches the customer's attention and helps in selling the garment. These labels are made up of different fabrics and many types of finishes are added on top of them. You can show your brand label or slogan on your custom label. 
Rijiz provides all kinds of custom labels and tags for your garments. We have no issues in providing or adding custom-branded labels and tags to the garments with low MOQs. Our labels and tags are always of premium quality and give an attractive appearance to the final product. We offer all types of labels and tags for any brand's products like woven labels, care labels, hang tags, neck labels, swing cards, and printed barcodes.
Packaging is also an important factor in product marketing and branding. Good and unique packaging increases its attractiveness and chance to buy the product. But the primary purpose of packaging is to protect its contents from any kind of external damage, which can happen during transport or shipment. It protects the product from all kinds of external factors like heat, humidity, or light.
As you know the importance of packaging, we provide our clients with high-quality packaging facilities to ensure the safety of their products. You can choose between poly bags, custom-printed slider bags or fabric bags, and biodegradable packaging, for your garments as these are mostly used. We use high-quality material in our packaging so you will not worry about your product's safety.
In last each separately packaged garment piece is packed in a carton together and taped well to keep the carton close and in shape throughout the shipping phase. 
Shipment is the last process in bespoke clothing. Every brand has concerns about how to import their products to the market, as garments are sensitive to high humidity, so professional packaging, suitable containers, and vehicles should be used for transportation. Choosing the right shipping company for your garment transportation can help you overcome all the difficulties that can happen while transporting. The major transportation modes are via air, or sea if shipping abroad.
Rijiz is REX Certified which allows all European brands to import duty-free products. We offer all kinds of garment shipments at attractive prices and accurate delivery times. Our services are.
DPD
FedEx
DHL
Parcel Force
Air cargo
Sea cargo

Ask all your related queries. We will provide you with 24/7 online support and consultant services.