Experience Exceptional Jackets, Expertly Crafted by Leading Jacket Manufacturers Pakistan
Are you In search of a cost-efficient, personalized, and premium jacket for your clothing venture? Look no further than jacket manufacturers in Pakistan. Renowned for crafting and producing the world's finest leather and various types of jackets, Rijiz stands out as one of the most well-known jacket manufacturers in Pakistan. Offering customized jacket manufacturing, private labelling, and OEM jacket services, Rijiz is your one-stop solution for all jacket production needs. From custom designs, colours, and fabrics, to specific sizes, they are equipped to fulfil all your jacket requirements with guaranteed and exceptional quality assurance.
Custom Crafted Jackets Made By Pakistan's Jacket manufacturers
We create fully bespoke premium jackets. Made using the finest raw materials. Being one of the bespoke jacket manufacturers Pakistan, we manufacture a whole variety of the most trendy and popular jackets. Whether you are looking for Men, Women, or children's jackets, we will provide all that you need. As one of the best custom jacket manufacturers Pakistan, we deliver top-class and innovative jackets that are sure to help your business stand out and increase more sells.
Explore Our Wide Jacket Category: Experience Style & Innovation
Varsity jackets are a popular and trendy choice for fashion. While they were initially created for sports, they are now widely used for fashion purposes. We offer varsity jackets in a variety of sizes, colours, and fabrics. we offer hundreds of customization options, such as custom embroidery, logos, patches, and much more.
When it comes to casual wear, bomber jackets are one of the best options. These jackets are designed to be functional and warm, allowing for ease of movement while still keeping the wearer insulated at high altitudes. We offer bomber jackets in different colours and customization options.
Our custom-made nylon windbreaker jackets are made with premium materials and are lightweight, comfortable to wear, and affordable. As one of the most popular custom jacket manufacturers Pakistan, we offer dozens of different patterns and customization options, such as custom colours, sizes, and styles.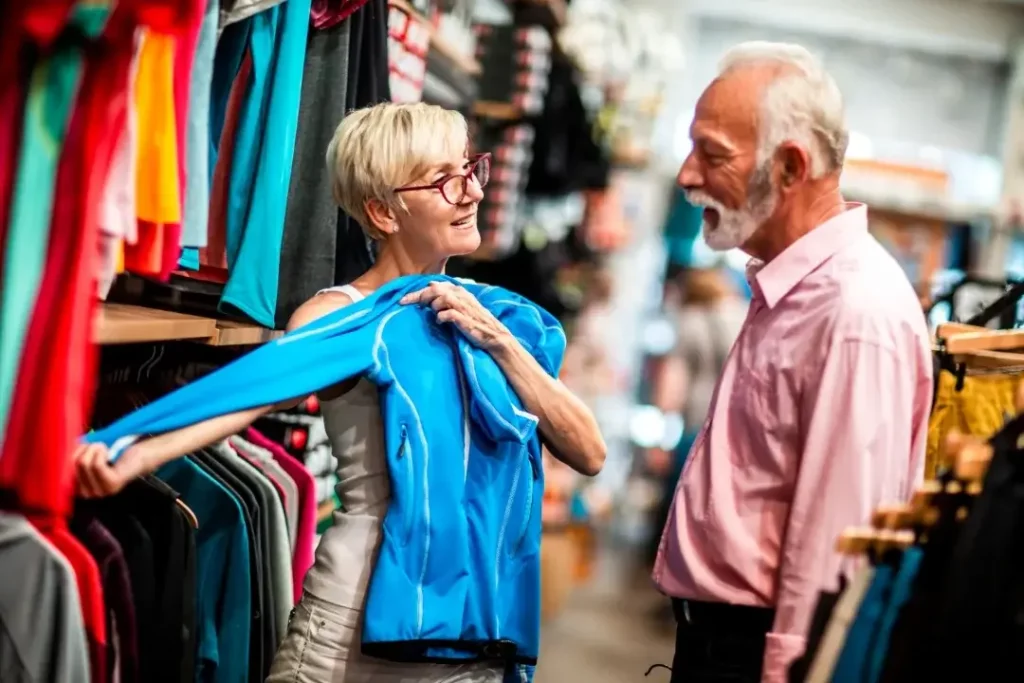 If you're looking for warm and breathable jackets, then soft-shell jackets are a perfect choice. We create these jackets in various styles and colours according to your specifications, with hundreds of customization options like custom embroidery, patches, and brand logos.
Puffer jackets are classic winter jackets, and Rijiz provides the best value for those seeking amazing style puffer jackets. We manufacture puffer jackets in a variety of colours, styles, and sizes according to your requirements.
Rain or waterproof jackets are specifically designed to provide protection from water and wind. Made with special materials that keep water out and the wearer warm, we create all types of waterproof or rain jackets in custom colours and sizes.
Here's Our detailed Jacket Manufacturing Process
At Rijiz, we are committed to delivering high-quality jackets that are both stylish and functional. Our manufacturing process is designed to ensure that each jacket meets our rigorous standards and exceeds your expectations. Being one of the leading jacket manufacturers Pakistan, we are dedicated to providing you with a jacket that is not only stylish and functional but also manufactured to the highest standards. Here is a more comprehensive overview of our process:
Why Rijiz Stands Among the Top Jacket Manufacturers And Suppliers in Pakistan
Elite Jackets, Crafted with Care
Our team of experts craft each jacket with the utmost precision, using only the finest materials. Clients can trust that every jacket from Rijiz is of exceptional quality.
On-Time Delivery, Guaranteed
We understand the importance of timely delivery and work tirelessly to meet deadlines without sacrificing quality.
Low MOQ, No Inventory Worries
As one of the most reliable jacket manufacturers Pakistan, we understand the challenges of startup business and offer low minimum order quantities, eliminating inventory risks for clients.
Innovative and Fashion-Forward Collection
Our designers stay ahead of the trend, creating a collection of fashionable and functional jackets.
Customize to Your Heart's Content
With hundreds of customization options available, clients can personalize their jackets to meet their unique needs and preferences. At Rijiz, the possibilities are endless.
FREQUENTLY ASKED QUESTIONS
You can order custom jackets by reaching out to us through email or by using the contact form provided.
The cost of producing jackets varies based on the number of orders and the types of jackets you have requested. Some jackets may require more materials and time to produce, hence making the cost vary. To get a more accurate estimate for the production cost of your specific type of jacket, please get in touch with our customer service representative.

Ask all your related queries. We will provide you with 24/7 online support and consultant services.